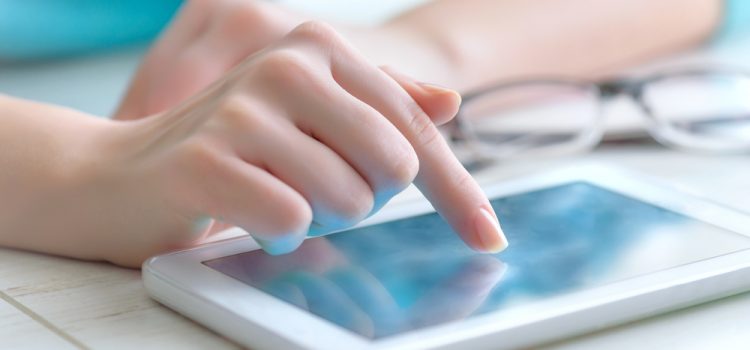 Tell us what you think of our monthly Customer Newsletter and be in with a chance to win £25!
If you're a customer of Harrington Brooks, you'll know we send you a Customer Newsletter every month. We do this to help make sure you stay in control of your money and be financially savvy going forwards by giving you some tips on making your cash go further. And of course, we'll also keep you in the loop with any upcoming changes here at Harrington Brooks.
We consistently see a lot of people engaging with our newsletter – opening to see what we have to say and clicking through to read the articles. But what do you really think of it?
That's why we've put together a short survey to get your thoughts on the monthly Harrington Brooks Customer Newsletter. We want to know what you think so we can work to make the newsletter better for you.
And to say thank you for your time, we're giving away a £25 Love2shop voucher to four people who complete the survey.
The opening date is Wednesday 17th January 2018 and the closing date is 9pm (GMT) Wednesday 14th February 2018 – so make sure you complete the survey by then to be in with a chance!
Good Luck!
Terms and Conditions
Prize: We're giving away £25 Love2shop vouchers to four subscribers of our January 2018 newsletter.
How to enter
To enter and be eligible to win, please complete our Polldaddy Customer Newsletter survey. Entrants must subscribe to our Harrington Brooks Customer Newsletter and must be an existing customer of Harrington Brooks at any point between the opening date of Wednesday 17th January 2018 and the closing date of 9pm (GMT) Wednesday 14th February 2018.
The opening date is Wednesday 17th January 2018 and the closing date is 9pm (GMT) Wednesday 14th February 2018.
The winner will be chosen by at random from the qualifying entries that are received by Wednesday 14th February 2018.
The winner will be notified via email by Monday 19th February 2018 at the latest.
The winning entry must comply with the terms and conditions. No entry may contain unlawful, obscene or objectionable material.
The prize, as stated, is not transferable to another individual and no cash or other alternatives will be offered.
If the winner fails to respond/contact us by Monday 5th March 2018 or fails to claim his/her prize or if a winner fails to comply with these terms and conditions, such winner will be considered to have forfeited the prize. If a winner forfeits his/her prize, a new winner will be drawn.
Employees of The One Advice Group and their immediate families or those living in the same household of each such employee are not eligible to enter this prize.
This competition is only open to residents of the United Kingdom. Entrants must be over 18 years of age. Winners may be asked to verify their age and address.
The entrant agrees that The One Advice Group shall not be liable for any failure for the usage of the prize once they are received by the winners.
This Agreement shall be governed by and construed in accordance with English law and the Parties submit to the exclusive jurisdiction of the courts of England and Wales.
The promoter of this competition is The One Advice Group, which incorporates HB Financial Solutions Ltd, trading as Harrington Brooks, Jackson House, Sibson Road, Sale, Manchester M33 7RR.